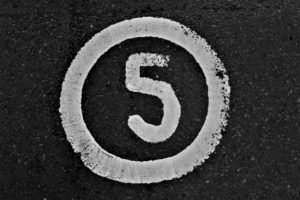 By John Golway, CPA and Founder of Financial Designs Tax Services, LLC
Updated to reflect 2019 information.
It's that time of year… cheery music, crisp weather, shiny lights… and wrapping up your taxes for 2019. Don't worry – if you have a good CPA, it shouldn't be as intimidating as it sounds. See below for our top 5 year-end tax tips for doctors with independent contractor (1099) income.
1) Significantly reduce your t
axable

income

To ensure you are maximizing your tax savings, you want to reduce your taxable income as much as possible. Here are some key items you can deduct as a 1099 provider:
Health insurance premiums
HSA contributions
Retirement contributions (see more below)
Deductible business expenses (note: relocation expenses are no longer deductible)
Heavy vehicle purchase
Qualified Business Income (QBI) – new with tax reform! See a full explanation here.
 2) Take advantage of high retirement contribution maximums 
As a self-employed doctor, you have a few options for retirement savings, and many times this can be one of your biggest deductions. The two most common accounts for 1099 doctors are the SEP IRA and Solo (or "Individual") 401(k). The maximum you can contribute in 2019 is $56,000 (with a $6k "catch-up" option for the Solo 401(k) if you are 50+ years of age). Each plan has its own advantages. The Solo 401(k) allows you to also fund a Roth IRA (or Backdoor Roth IRA) if it makes sense to do so. A lesser known fact is that a Defined Benefit Plan can allow you to save well over the typical $56,000 (more than $100k for some of our clients). Not ready for the commitment of a Defined Benefit Plan? Consider hiring your spouse to save a little more in a tax-deductible capacity. Work with your financial adviser and CPA to determine the right retirement savings strategy that also maximizes your tax deductions.
Additionally, note the deadlines for opening and funding these accounts:
| | | | |
| --- | --- | --- | --- |
| | SEP IRA | Solo 401(k) | Defined Benefit Plan |
| Account Open Deadline | Tax Deadline* | 12/31/19 | 12/31/19 |
| Account Funded Deadline | Tax Deadline* | Tax Deadline* | Tax Deadline* |
*Should you file an extension, use the extension deadline to determine your open or fund deadline.
3) Determine if you can take advantage of the QBI deduction
The new QBI deduction is a huge deal. Historically, your retirement contribution was likely the largest deduction you were taking as a 1099 doctor. It's possible your QBI deduction might exceed your retirement contribution amount. The key is to lower your taxable income to be between $321,400 and $421,400 for married filing jointly (lower than $321,400 receives the full benefit), and between $157,500 and $207,500 for filing single (lower than $160,700 receives the full benefit). See a full explanation here. If you have an S Corp, you might want to consider if it makes sense to dissolve the entity, so you can take full advantage of the QBI deduction. See more here about entity formations and talk to your CPA.
4) Consider tax loss harvesting
If you have stocks that are in a loss position (outside of retirement accounts), and you don't expect them to rebound, you might want to sell them before the end of the year. If you have an overall loss, the maximum you can deduct is $3k (any excess carries forward). If you have any gains in the year, any of the loses offset the gains first, then you get a $3k tax deduction. If you do sell stocks at a loss, you cannot buy them back within 30 days.  This is called the "IRS wash-sale rule" and will disallow a tax deduction.
5) Evaluate the use of the standard deduction
The standard deduction increased. If your state/local/property taxes (cap at $10k), mortgage interest, and charitable contributions add up to lower than $24,400 for joint filing or $12,200 for single, then you will want to take the standard deduction. Some people are choosing to exceed the $24,400 with charitable funds deposited into a Donor Advised fund. This allows donors to receive an immediate tax deduction and then distribute funds at their discretion over time.  Contact your tax adviser for more details if applicable.
Don't let the holidays get the best of your tax planning and preparation. For more information about how to find the best tax strategy for your situation, contact your tax professional or our experienced team (we have been helping doctors manage their wealth for over 40 years).
You can reach us at 888-898-3627
or
Want more updates on hot financial topics? Follow us on Facebook, Twitter and LinkedIn.