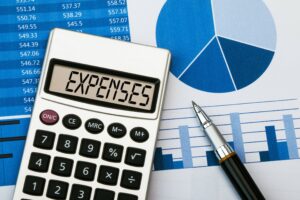 As an independent contractor, you qualify to deduct 100% of business expenses from your taxable income. When you take into consideration all your business expenses, this can result in quite a bit of savings. The list is lengthy, so rather than bore you with long paragraphs explaining the majority of valid deductions, let's get down to the nitty gritty and provide you a list:
Professional association dues
Licensing fees
Business insurance
Malpractice insurance
Health insurance premiums
Medical journals
Work-related clothing
Stethoscope or similar equipment
Meals (while on 24-hour shift; 50% deductible)
Cellphone
Business-related meals (50% deductible)
Continuing medical education (includes tuition, airfare, hotel, rental car, meals, etc.)
Deductible home office expenses include your desk, fax/copy machine or printer, computer, file cabinets, lamps, chair and general office supplies. You can also deduct the business-related portion of expenditures on mortgage interest and real estate taxes, rent, home security, internet usage, home depreciation, utilities, phone service and homeowners insurance.
Deductible travel expenses include work-related gas, maintenance, insurance, depreciation and lease payments. As an alternative, you can take the standard mileage deduction (56 cents per mile for 2021).
Be sure to work with your CPA to maximize your deductions and complete and file your schedule C. And don't forget about other deductions like the 20% pass-through deduction more formally known as the "Qualified Business Income" (QBI) deduction. The QBI deduction can save you a lot of money! You can find more details here.
Have questions? We never charge for financial education.
You can reach us at 888-898-3627
Want more updates on hot financial topics? Follow us on Facebook, Twitter and LinkedIn.