Create a Customized, Comprehensive Financial Strategy
For a personalized proposal or additional information about FDI and our service areas – insurance, wealth management, retirement planning, tax, and asset protection – contact us at 888-898-3627.
Looking for more information on various financial hot topics? 8-10 times a year we offer educational webinar opportunities to the provider community. To access our webinar archive, click here.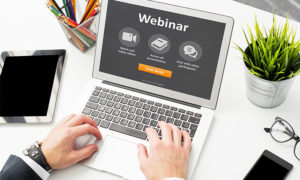 Curious on how to qualify for the QBI (20% pass through) deduction as a 1099 medical professional? Take a listen to Ryan Johnson.
Curious about why a 1099 position might be more financially advantageous? Take a listen to Terry Westlund.
Take a listen to Gary Eickhorst on key provisions to ensure are included in your disability coverage.
How do you build wealth while still having fun? Take a listen to Noel Roach.
What retirement saving options does a 1099 provider have available to them? Ryan Johnson has the details.
What does it mean to be a fiduciary? We abide by a strict code of ethics in your best interest.
Sign up for our Tax Newsletter here
This communication is strictly intended for individuals residing in the sates of of AK, AL, AR, AZ, CA, CO, CT, DC, DE, FL, GA, HI, IA, ID, IL, IN, KS, KY, LA, MA, MD, ME, MI, MN, MO, MS, MT, NC, NE, NH, NJ, NM, NV, NY, OH, OK, OR, PA, RI, SC, SD, TN, TX, UT, VA, WA, WI, WV, and WY. No offers may be made or accepted from any resident outside the specific states referenced.
The information being provided is strictly as a courtesy. When you link to any of these web-sites provided herein, Financial Designs, Inc. makes no representation as to the completeness or accuracy of information provided at these sites. Nor is the company liable for any direct or indirect technical or system issues or any consequences arising out of your access to or your use of third-party technologies, sites, information and programs made available through this site.
Financial Designs, Inc.
11225 College Blvd., Suite 300
Overland Park, KS 66210
Toll free: 888-898-3627
Local: 913-451-4747
Fax: 913-451-8191
Contact us today