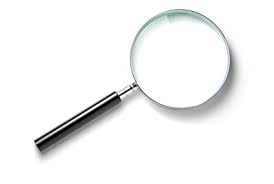 By Gary Eickhorst, ChFC®
Your entire financial plan – your retirement contributions, your savings goals, your debt repayment plan – is likely dependent on your income. What happens if that income goes away? Did you know you are more likely to become disabled during your working years than you are to die?1 More than 25% of today's 20-year-olds are projected to become disabled before retirement2.
As a physician, you have a lot at risk. Your job is physically demanding. Issues like cancer and heart disease only represent a portion of long-term disability claims. Back injuries, muscle and ligament issues, arthritis and mental health challenges could also prevent you from doing what you love. Those who take the time to address the potential risk are more likely to overcome the unexpected.
Unfortunately, not all plans are created equal and navigating this space to secure adequate coverage (at a competitive price) can be challenging. An independent broker can explain your options, compare rates from multiple companies, secure discounts and simplify the experience. There is no cure for bad insurance, so see tips below on what to look for when shopping for coverage.
When should I secure coverage?
Consider adding disability income insurance coverage to your financial planning strategy early on. Rates are based on your age when you apply so it will never be cheaper than RIGHT NOW. You can select a plan that locks in lower rates for the rest of your career. This savings can add up to tens of thousands of dollars over time. If you're in residency and have limited cash flow, consider securing a modest policy. You can increase the benefit later on.
What is the difference between group and individual coverage? Do I need both?
w2 employees may have access to an employer-provided group plan. These plans tend to be less liberal (meaning the definition on "disability" may be stricter). Any benefits received are taxable, and depending on the plan, the benefit may only cover a portion of your income. Additionally, if you leave your employer, you can't take the policy with you. On the other hand, group policies don't require medical underwriting and are often inexpensive. Even if you have access to a group plan, it's worth considering supplementing that coverage with an individual policy. In a claim situation, both policies would pay.
Individual policies are customizable, allowing for more liberal and comprehensive coverage. The benefits are received tax-free. Individual policies are portable, meaning you can take them with you from job to job. If you secure an individual policy early in your career, you can lock in a lower rate and reduce the risk of future medical issues disqualifying you from coverage.
It seems like individual policies have a lot of options and add-ons. Do I really need them? How do I pick?
A benefit of securing an individual policy is that it can be tailored to fit your individual needs. Unfortunately, it also makes comparing policies very difficult. An independent broker can explain which "add-ons" (also called "riders") may be appropriate for you and compare rates from multiple companies. Depending on your situation, some riders won't make sense for the cost. However, there are a handful of options you should consider:
Residual Disability Benefit: It's not difficult to imagine going part-time after a back injury or while undergoing treatment for a major illness. If an illness or injury prevents you from working full-time, this rider provides a partial benefit. We ALWAYS recommend this rider.
Pure Own Occupation: If you have an illness or injury that prevents you from performing the duties of YOUR occupation, you will receive a full benefit – even if you are able to earn income in another specialty/occupation. For example, an emergency physician is in an accident and sustains injuries that prevent her from working in the ED. She is able to work in an administrative capacity as the ED Medical Director and also picks up shifts at a clinic. Between these two roles, she makes up most of her lost income. However, with the Own Occupation rider, she will also receive a FULL disability benefit because she can no longer perform the duties of an emergency physician.
Cost of Living Adjustment: Your monthly benefit won't have the same buying power 10 or 20 years from now. The COLA rider provides inflation protection during a long-term claim by increasing your benefit annually (while on claim) to adjust for inflation.
Guaranteed Increase Option: This rider allows you to increase your benefit in the future without medical underwriting. It's a good option for individuals that (1) expect their income to increase, (2) don't currently have the cash flow to pay for a higher benefit, and/or (3) don't want future medical issues to prevent them from securing additional coverage. This rider is usually inexpensive and simplifies future benefit increases by eliminating the need for blood tests and medical exams.
Level vs. Graded Premium: Rates are based on your age when you apply. If you select a level premium structure (which we recommend), your rates remain level to age 65. Graded premiums will increase annually and become significantly more expensive over time.
What is the difference between short and long-term disability coverage?
Short-term disability policies protect your income during short-term illnesses and injuries. Benefits typically start 14-30 days after a health issue arises and continue for 3 to 6 months. These policies can be very expensive and difficult to justify. Fortunately, if you have adequate emergency savings, you may not need one. We often recommend self-insuring for health issues that would keep you from working for only a few months – This simply means building your emergency savings so you can cover six months of income if necessary.
Long-term disability policies protect against a much greater risk: years or decades of lost income. These policies usually pay benefits after 90-180 days and continue to pay benefits until age 65, 67 or 70. We strongly recommend securing this type of insurance because a long-term health issue can wreak havoc on your financial stability. To cover the waiting periods, we recommend building your emergency fund in a way that you can ride the storm of 90-180 days of no income.
I have sticker shock. Do premiums vary? Should I shop around for individual long-term disability coverage?
Yes! Or even better, work with an independent broker who does the shopping for you. A broker can help you select the type of coverage you need, find the lowest possible price and even secure additional discounts depending on where you work.
Other ways you can reduce your premium:
Eliminate the catastrophic rider
Eliminate the waiver of premium rider
Women should ask about unisex rates. Because disability premiums are higher for women, unisex rates can lead to significant savings.
Self-insure to eliminate a short-term disability policy (as described above)
Consider a longer waiting period (perhaps 90 days instead of 60) or a shorter benefit period (age 65 instead of age 67 or 70).
When should I re-evaluate my existing coverage?
If you've recently changed jobs, review what benefits are offered and how you might need to supplement them. Marriage, child births and other significant life events are another time to re-evaluate your coverage. When others are depending on your income stream, you want to make sure you have the right plan in place.
If you have questions, we're here to help. Contact us for more information on how disability coverage fits into your plan.
To make an appointment with me or my partner, Terry Westlund, click here: https://www.appointmentcore.com/app/freeslots/KpvdtvV
Do you have a topic you want to hear about? Email us at connect@financialdesignsinc.com to submit suggestions.
1 https://www.forbes.com/sites/peterlazaroff/2018/03/18/how-to-protect-your-most-important-asset-with-disability-insurance/#5d81eacf5eed
2 http://disabilitycanhappen.org/disability-statistic/
This communication is strictly intended for individuals residing in the sates of of AK, AL, AR, AZ, CA, CO, CT, DC, DE, FL, GA, HI, IA, ID, IL, IN, KS, KY, LA, MA, MD, ME, MI, MN, MO, MS, MT, NC, NE, NH, NJ, NM, NV, NY, OH, OK, OR, PA, RI, SC, SD, TN, TX, UT, VA, WA, WI, WV, and WY. No offers may be made or accepted from any resident outside the specific states referenced.
The information being provided is strictly as a courtesy. When you link to any of these web-sites provided herein, Financial Designs, Inc. makes no representation as to the completeness or accuracy of information provided at these sites. Nor is the company liable for any direct or indirect technical or system issues or any consequences arising out of your access to or your use of third-party technologies, sites, information and programs made available through this site.
Financial Designs, Inc.
11225 College Blvd., Suite 300
Overland Park, KS 66210
Toll free: 888-898-3627
Local: 913-451-4747
Fax: 913-451-8191
Contact us today