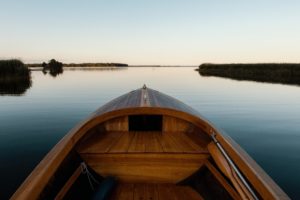 By Noel Roach, Wealth Management Partner
We live in a stressed society, and financial woes are one of the leading concerns for Americans. Even those who make enough income to be in the top 5% or even 1% can find themselves stressed by daily finances. All the yoga and meditation in the world isn't going to make your financial woes disappear. What is the most effective way to quiet that stress? Create and follow a solid plan. Why is that so hard for so many of us? Sometimes the unknown of where to start can be daunting. See below for a step-by-step guide on how to get a plan in place so you can quiet the financial stress in your life.
Step 1: Address Your Debt.
If you are still trying to figure out how to tackle a large medical student loan bill, see some tips here. Of course, there can be other debt to address too like credit cards and car loans. A financial adviser should be able to help you determine exactly how much you should be allocating toward debt payoff while balancing savings towards retirement. It's extremely important to your retirement nest egg that you find this balance. Paying off debt before you save for retirement may NOT be the most financially efficient plan. The 60-year old version of you will thank yourself for taking the time now to working through a plan that maximizes your dollars earned.
Step 2: Determine a Realistic Retirement Savings Goal.
There are several considerations that should go into your decision-making process on how much to save for retirement. Some of these include how much debt you have, if your employer provides a 401(k) match, possible tax savings, the age you hope to retire, the activities you want to do after you are retired, inheritances, how long you will live, etc. Obviously, you won't have a crystal ball to help you make your savings plan. However, a good financial adviser should have tools that easily allow you to model various hypothetical scenarios. This can guide you to determine how much you should be saving on an annual, monthly or even weekly basis. Again, your 60-year old self will thank you.
Step 3: Build Your Emergency Fund.
Life gets messy at times – you can bet on it. Not having an emergency fund adds a whole additional level of stress when things go wrong. When the refrigerator compressor goes bad, you will thank yourself that you can call the repair man knowing you have funds in your emergency account to cover the cost. And if a bigger issue arises like an unexpected back injury keeping you from working for several weeks… it sure is nice to know your bills will be covered. The common recommendation is to have 3-6 months of income available for emergencies.
Step 4: Protect Your Future Income.
More than 25% of today's 20-year-olds are projected to become disabled before retirement. This could be due to a serious disease like cancer, or a wrong step that leaves you with a severely damaged leg. Be sure you have the right amount of coverage to protect your future income stream. An emergency fund is a great start, but disability insurance ensures long term protection of your future income stream. For more tips on how to best select a comprehensive plan, go here.
Step 5: Plan for Fun.
Vacations and hobbies are the best, and they can be expensive. However, if you have a "fun fund" that you regularly contribute to, you can eliminate the stress of paying for these activities. Going on a fabulous vacation is waaaayyy more fun when you aren't stressed about how to pay for the bill. As you watch your "fun fund" grow, you find your mindset shifting from "what can we afford to do" to "how should we spend our fun money this year".
Although all the above can be done through a DIY approach, it requires you to be a financial expert on top of your day job as a medical professional. To further eliminate financial stress, consider working with an adviser who can guide your decision-making processes, make regular recommendations on how to tweak your plan, and manage the paperwork. Be sure your adviser is a fiduciary, and meet with this person at least 1-2 times a year to confirm your plan is on track.
Have financial questions?
You can reach us at 888-898-3627
or
Do you have a topic you want to hear about? Email us at connect@financialdesignsinc.com to submit suggestions.
This communication is strictly intended for individuals residing in the sates of of AK, AL, AR, AZ, CA, CO, CT, DC, DE, FL, GA, HI, IA, ID, IL, IN, KS, KY, LA, MA, MD, ME, MI, MN, MO, MS, MT, NC, NE, NH, NJ, NM, NV, NY, OH, OK, OR, PA, RI, SC, SD, TN, TX, UT, VA, WA, WI, WV, and WY. No offers may be made or accepted from any resident outside the specific states referenced.
The information being provided is strictly as a courtesy. When you link to any of these web-sites provided herein, Financial Designs, Inc. makes no representation as to the completeness or accuracy of information provided at these sites. Nor is the company liable for any direct or indirect technical or system issues or any consequences arising out of your access to or your use of third-party technologies, sites, information and programs made available through this site.
Financial Designs, Inc.
11225 College Blvd., Suite 300
Overland Park, KS 66210
Toll free: 888-898-3627
Local: 913-451-4747
Fax: 913-451-8191
Contact us today