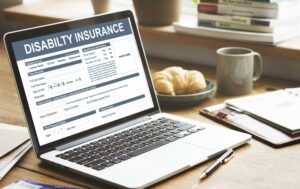 You may have heard that "unisex" pricing for disability coverage is going away. Although this is true for many large carriers like Principal, it's not completely true across the board. Like a large bright diamond, unisex rates are just harder to find. See below for a full explanation on why unisex disability policies are desirable and why we can still offer these rates to many of our clients.
What is a unisex disability rate?
One of the factors driving the cost of disability coverage is gender. Unfortunately, rates tend to be higher for females due to claims history. To be competitive, some carriers started offering "gender-neutral" or "unisex" disability rates. Many of our female clients save 50% on premiums using a discounted gender-neutral or unisex rate.
Why are unisex disability rates disappearing?
As more women enter the workforce, this cost structure is not suitable for insurance carriers. The industry is moving away from this model.
Why can Financial Designs still offer unisex rates?
We have been helping physicians since 1979, and we have more disability insurance experience than most firms. Our relationships with both our clients and insurance carriers have been so long standing, we have been "grandfathered in" to offer exclusive premium discounts along with gender-neutral rates. This means males are benefiting from our rate structure as well. See an example below:

Give us a call to find out if you qualify. We can also help you with life insurance, health insurance, tax planning/preparation, wealth management and entity formation needs. We are passionate about education at no cost to you, so don't hesitate to reach-out with questions.
Have questions? Don't hesitate to call. We are passionate about education at no cost to you.
You can reach us at 888-898-3627
or
Want more updates on hot financial topics? Follow us on Facebook, Twitter and LinkedIn.
This communication is strictly intended for individuals residing in the sates of of AK, AL, AR, AZ, CA, CO, CT, DC, DE, FL, GA, HI, IA, ID, IL, IN, KS, KY, LA, MA, MD, ME, MI, MN, MO, MS, MT, NC, NE, NH, NJ, NM, NV, NY, OH, OK, OR, PA, RI, SC, SD, TN, TX, UT, VA, WA, WI, WV, and WY. No offers may be made or accepted from any resident outside the specific states referenced.
The information being provided is strictly as a courtesy. When you link to any of these web-sites provided herein, Financial Designs, Inc. makes no representation as to the completeness or accuracy of information provided at these sites. Nor is the company liable for any direct or indirect technical or system issues or any consequences arising out of your access to or your use of third-party technologies, sites, information and programs made available through this site.
Financial Designs, Inc.
11225 College Blvd., Suite 300
Overland Park, KS 66210
Toll free: 888-898-3627
Local: 913-451-4747
Fax: 913-451-8191
Contact us today