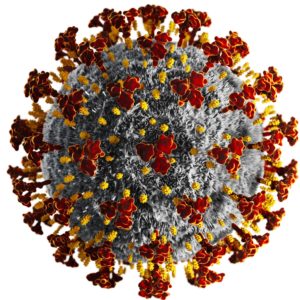 By
Terry Westlund
, Co-Founder of Financial Designs, Inc.
This blog was written on 4/9/2020. Information is changing frequently. We will do our best to update this blog as needed.
As an independent contractor (1099) medical professional, you may be wondering how to manage a loss in income if/when your family is personally affected by the COVID-19 crisis. See below for tips. Note: the implementation of some of these programs has been slower than expected. Watch the news for updates. Before we get too far in our explanation, thank you for all you are doing. You and your colleagues are in our thoughts daily.
6 Ways for ICs to Address a Loss in Income Due to the COVID CRISIS
1) Utilize the Families First Coronavirus Response Act (FFCRA)
The FFCRA is available for employees (if the employer fits within specified criteria) AND independent contractors. Should you need to miss work because of self-isolation due to coronavirus, you can qualify for up to two-weeks pay (max $511 per day for up to 10 days). This may not fully cover your earnings, but don't miss out on the supplemental income if you qualify. As an independent contractor, you will account for the sick pay through your quarterly estimates. For example, if you are maxing out the paid sick leave at $511 per day for 10 days, you will have a $5,110 tax credit. You can divide this credit across one or multiple quarters, or you can take the credit on your 2020 tax return. If for some reason your tax bill is $0, you will get a refund when you file your 2020 taxes. Additionally, if you need to miss work due to caring for a child whose school is closed due to COVID-19, you qualify for an additional 10 weeks of payments (at 2/3rds pay or a max of $200 daily). If you max this out, you will receive another $10,000 to supplement the income loss. You would account for this tax credit as described in the above paragraph. Here is more detail: https://www.dol.gov/agencies/whd/pandemic/ffcra-employee-paid-leave Need an accountant? Make an appointment with Chris McQueen, one of our partners and lead CPAs, here:
2) Apply for the Payroll Protection Plan (PPP)
This is a forgivable loan intended to pay for eight weeks of the payroll cost for a business (or independent contractor). You qualify if you have experienced economic fallout because of the coronavirus, and you do not have to put up collateral to get this loan. Independent contractors can claim their net independent contractor income as reported on their Schedule C, not to exceed $100,000. The maximum an independent contractor could claim would be $20,833. Here is the calculation: $100K/12months=$8,333.33 per month. Multiply this by the allowed factor of 2.5 for maximum of $20,833. You apply for the loan through a bank. As you may have seen in the news, the banks have not had enough time to prepare for this and are scrambling. Some banks are only helping current clients. Start by calling the bank you already use to get more information on the application process. Independent contractors can start applying on April 10th. Here is the information you will be expected to provide to your bank: https://home.treasury.gov/system/files/136/Paycheck-Protection-Program-Application-3-30-Not2020-v3.pdf You can also find more information here: https://www.forbes.com/sites/advisor/2020/04/07/everything-you-need-to-know-about-the-paycheck-protection-program/#3d7dfb4132e6
Note on 1/12/21: The program will open up to second-time borrowers that can demonstrate losses of at least 25% between 2019 and 2020 and that have 300 employees or fewer.
Note as of July 2020: The deadline to apply for the PPP has been extended to August 8th.
Note on 6/23/2020: The SBA has clarified that you can possibly receive 100% loan forgiveness. More funds have been allocated to this program, and you can still apply for PPP through the end of June.
Note on 5/21/2020: The rules have been further clarified to state that for independent contractors, the maximum forgivable amount is $15,385. The remaining portion of the loan will be expected to be paid back at a 1% interest rate. Work with your CPA on a strategy for the timing of paying this portion back.
Note on 4/21/2020: Although the initial funds for this program ran out, the government has approved additional funds to support the PPP. Contact your bank for more details.
3) Apply for a $10,000 small business grant
This is an expansion to the existing economic injury disaster loan program. You first apply for a loan (although you do not have to take the loan). As part of the process, you can possibly be given a $10,000 grant that does not have to be paid back. This is being processed on a first come, first serve basis. It also appears some more restrictions will be added, like only providing $1,000 per employee up to 10 employees. The application process is supposed to be short (quoted at 15 minutes). The process is designed to get the grant to those who qualify within 3 business days of submitting the application. It is still to be determined if that timeline is consistently being met. If you utilize the PPP, you should check with your CPA to determine how the $10,000 grant can also be used for your situation. You can apply here: https://covid19relief.sba.gov/#/
Note on 4/21/2020: The government has approved additional funds for this program. Also note the timing of distributing funds is taking longer than expected. Many are reporting weeks rather than the 3-days outlined for the $10,000 grant.
4) Apply for unemployment
Independent contractors can now collect unemployment. The benefit is being calculated based on previous income (equaling to about 50% of the average weekly pay up to the state max), and independent contractors are eligible for the $600 additional weekly benefit (this extra kicker currently will go through July). Most states are backlogged because they don't have the systems in place to process requests from Independent contractors. Look to your state for more information. Note, if you are participating in the PPP outlined above, you cannot file for unemployment.
5) Use your long-term disability coverage
If you are not able to work for an extended period of time due to COVID-19, your disability coverage might kick-in. For most long-term disability policies, there is a waiting period of 90 days. If you are still not able to work after 90 days due to sickness (in this example, complications due to COVID-19), you can start receiving benefit payments from your active policy. A couple tips:
During the waiting period, continue to pay the insurance premium (you will be reimbursed later should you qualify to start receiving benefit payments)
If you start collecting the benefit on an individual policy (vs. a group policy), it should be tax free
Contact your insurance broker or the policy carrier to acquire the paperwork to start his process
6) Call your financial adviser
If you are worried about your finances, call your financial adviser. He or she will be able to give you some ideas on how to manage both the short term (especially if you have a loss in income) as well as thoughts and strategies for the long-term. Don't have a financial adviser or want a second opinion? Give our team a call or make an appointment at the button below. We are in the midst of an emotional roller-coaster. Have candid conversations with your spouse, loved ones and financial adviser before making any big investment decisions. Give us a call – we are happy to help. Our client base stretches across the United States. Even before coronavirus, our model was built to be able to assist our clients over the phone and through online meetings. Although the coronavirus has changed our life in many ways, it hasn't changed how we do business.
You can reach us at 888-898-3627
or
Want more updates on hot financial topics? Follow us on Facebook, Twitter and LinkedIn.
This communication is strictly intended for individuals residing in the sates of of AK, AL, AR, AZ, CA, CO, CT, DC, DE, FL, GA, HI, IA, ID, IL, IN, KS, KY, LA, MA, MD, ME, MI, MN, MO, MS, MT, NC, NE, NH, NJ, NM, NV, NY, OH, OK, OR, PA, RI, SC, SD, TN, TX, UT, VA, WA, WI, WV, and WY. No offers may be made or accepted from any resident outside the specific states referenced.
The information being provided is strictly as a courtesy. When you link to any of these web-sites provided herein, Financial Designs, Inc. makes no representation as to the completeness or accuracy of information provided at these sites. Nor is the company liable for any direct or indirect technical or system issues or any consequences arising out of your access to or your use of third-party technologies, sites, information and programs made available through this site.
Financial Designs, Inc.
11225 College Blvd., Suite 300
Overland Park, KS 66210
Toll free: 888-898-3627
Local: 913-451-4747
Fax: 913-451-8191
Contact us today