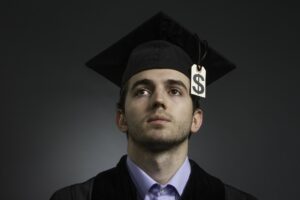 To refinance or not to refinance? I am asked this question with high regularity. Prior to the pandemic, I would have advised to seek lower interest rates by refinancing with a company like SoFi, Common Bond, or Laurel Road. Current legislation has changed my answer. See below on a couple of thoughts as you consider what to do with your medical student loan debt.
Hold on to federal student loans for now
As the COVID pandemic settled in last March, many Americans' cash flow was greatly affected. One of the ways the government responded was to suspend federal student loan payments (aka forbearance) AND interest accumulation associated with these loans. Therefore, one could pause making payments all together, OR make payments to eliminate all previously accrued interest and ultimately begin tackling the principal balance. The timeframe for this forbearance has been extended multiple times. Most recently (as of February 2021), this grace period has been extended until the end of September 2021.
What does this mean for you? If you have federal student loans, pause on refinancing. Take advantage of this forbearance by:
Saving in other ways – like for retirement or building an emergency fund
Paying down a credit card with a high interest rate
Paying down your student loan principal without accruing interest
Work with a financial adviser that is a fiduciary to design the most financially efficient plan for your situation.
Refinance, eventually
Pay attention to when this grace period truly expires. At that time, be prepared to refinance with private lenders with the purpose of securing lower interest rates. Work with your financial adviser to determine what terms best suite your specific situation. Don't forget it's essential you balance both eliminating debt AND saving for retirement at the same time no matter how daunting that seems (compounding matters!) A good financial adviser can help break down what your long-term financial picture might look like based on the decisions you make now.
Of course, if you are seeking PSLF, don't refinance (and do not make payments during forbearance). Keep your federal loans and know this grace period COUNTS towards your 120 qualifying payments.
Have questions? Don't hesitate to call. We are passionate about education at no cost to you.
You can reach us at 888-898-3627
or
Want more updates on hot financial topics? Follow us on Facebook, Twitter and LinkedIn.
This communication is strictly intended for individuals residing in the sates of of AK, AL, AR, AZ, CA, CO, CT, DC, DE, FL, GA, HI, IA, ID, IL, IN, KS, KY, LA, MA, MD, ME, MI, MN, MO, MS, MT, NC, NE, NH, NJ, NM, NV, NY, OH, OK, OR, PA, RI, SC, SD, TN, TX, UT, VA, WA, WI, WV, and WY. No offers may be made or accepted from any resident outside the specific states referenced.
The information being provided is strictly as a courtesy. When you link to any of these web-sites provided herein, Financial Designs, Inc. makes no representation as to the completeness or accuracy of information provided at these sites. Nor is the company liable for any direct or indirect technical or system issues or any consequences arising out of your access to or your use of third-party technologies, sites, information and programs made available through this site.
Financial Designs, Inc.
11225 College Blvd., Suite 300
Overland Park, KS 66210
Toll free: 888-898-3627
Local: 913-451-4747
Fax: 913-451-8191
Contact us today